Satellite observations have become vital to our understanding of the environment. From next month, the European Commission will provide free, full and open access to a wealth of data gathered by Copernicus, Europe's Earth observation system.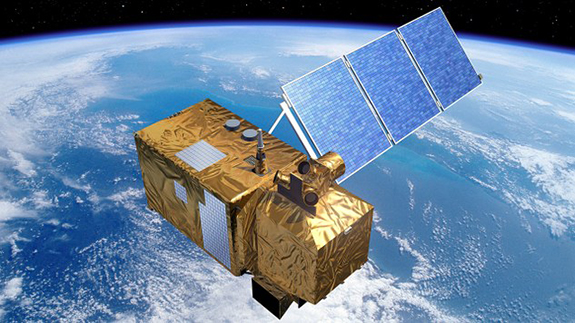 Sentinel-2: an artist's impression  Image © ESA–P. Carril
Copernicus already gathers and processes data from satellites. In the future it will expand to include six dedicated satellite missions, called Sentinels, to be launched from 2014 onwards. It is hoped that the freely available data will help further environmental understanding, allowing businesses, researchers, citizens and policy makers to integrate greater environmental knowledge into everything they do.
The European Environment Agency (EEA) plays a key role in Copernicus, coordinating in-situ observations and contributing to the development of services, with a particular focus on the technical coordination of the Land Monitoring Service.
The data is useful for many different users. For example, on 8 November the Copernicus Emergency Management service produced the first damage assessment maps for the Typhoon Haiyan in the Philippines, helping relief efforts. Other environment-related services from Copernicus monitor Europe's land, its oceans, its atmosphere and climate change.
Satellites: a vital tool in modern environmental management
Satellite measurements have improved environmental monitoring, allowing more evidence based policy and ultimately better environmental management. In the past, most observations were made at ground level and interpolated to build up an overview . Often, this overview was inconsistent and showed different things depending on how and when each country carried out its monitoring.
In contrast, satellites give a broad view of a subject at a particular time, providing a comparable and instantaneous view of large areas, even the whole globe. They are also systematic – the Sentinels will pass over the same points on a regular basis, allowing for monitoring of developments over time. As such, they provide data across Europe and beyond as part of a global monitoring framework.
Satellite observations allow policy makers to see how cities are growing – for example, the Urban Atlas has been used to map access to public transport. Other important uses include monitoring air pollution and the extent of important ecosystems, while current scientific understanding of the melting Arctic ice cap has only been possible with satellite observations.
Published : 18 Nov 2013
Courtesy of the EEA