CARBON CONTROL™ is a clear and distinctive mark that promotes your organisation's positive actions to combat climate change through the reduction of your carbon emissions.
The CARBON CONTROL™ mark is an independent stamp of approval to use on your customer, investor and other stakeholder touch points.  These touch points include packaging, marketing materials, CSR materials and websites.  The mark provides an assurance that the organisations awarded the mark meet strict quality standards for controlling and reducing their CO2 emissions.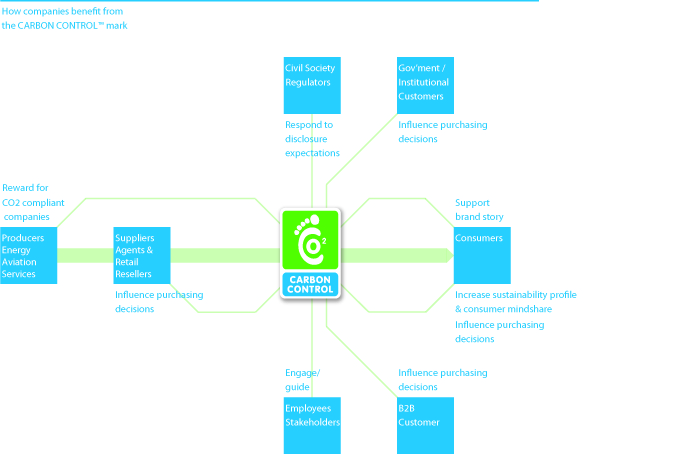 Key Benefits
The key benefits of the CARBON CONTROL™ mark are:-
 – increases sales to the 86% of consumers who wish to purchase from organisations verified as helping combat climate change
 – communicates and highlights your participation in a comprehensive climate change initiative and links you with the public's desire for such initiatives
 – rewards companies, at an extremely low cost, for actions they are already undertaking
Organisations are eligible for the distinctive CARBON CONTROL™ mark provided they meet our three carbon emissions reducing criteria.  This can be seen under the criteria section.